Your goals, now achievable
MUA improves overall job performance and leadership skills at your company—without exhausting your team or draining your budget.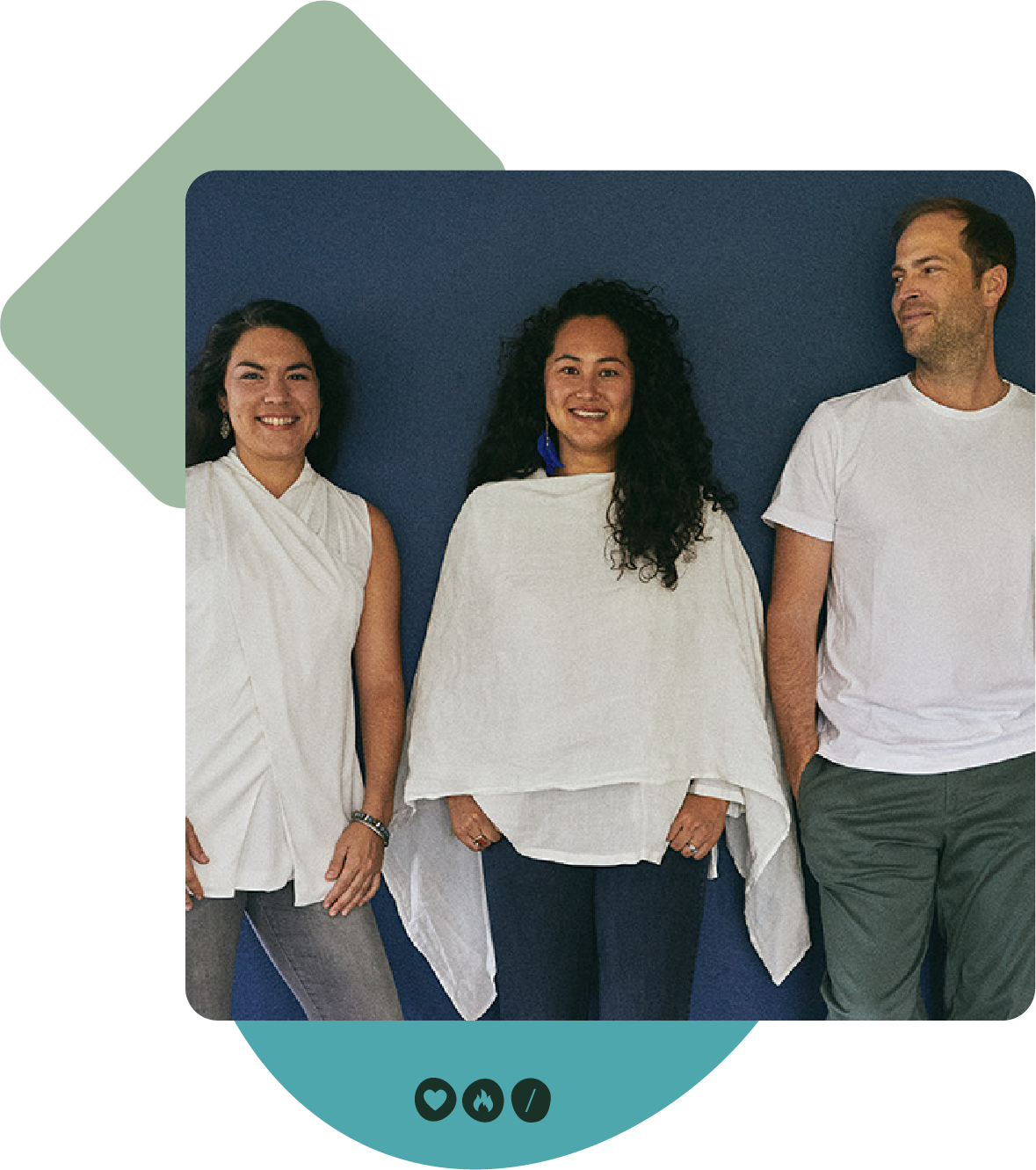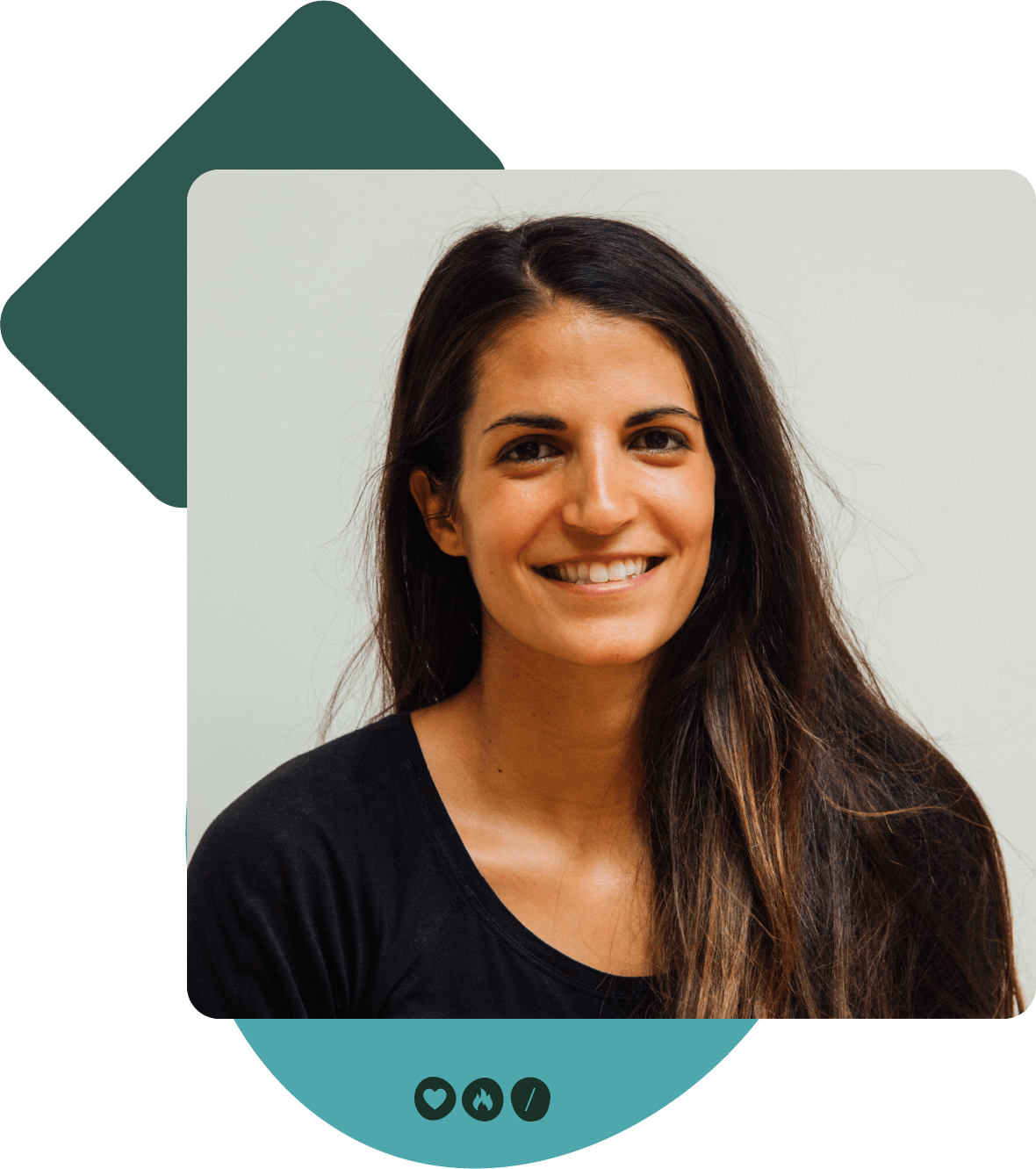 FACING THE IMPOSSIBLE
R
unning
a
b
iz
ain't
easy
Today, running a business can be brutally exhausting. On a daily basis, you're asked to juggle 1,001 tasks and make impossible predictions about the future in an ever-growing, complex world. No wonder burnout rates are going through the roof, and more startups are failing to hit their funding milestones.
CHANGE THE GAME
Keep your head (way)
above water
The truth is you can't please everyone and everything demanding your attention. But you can learn how to prioritize what truly matters and keep your head above water. MUA's framework will help you identify what matters and what doesn't while you run your business, empowering you to become laser-focused on your priorities.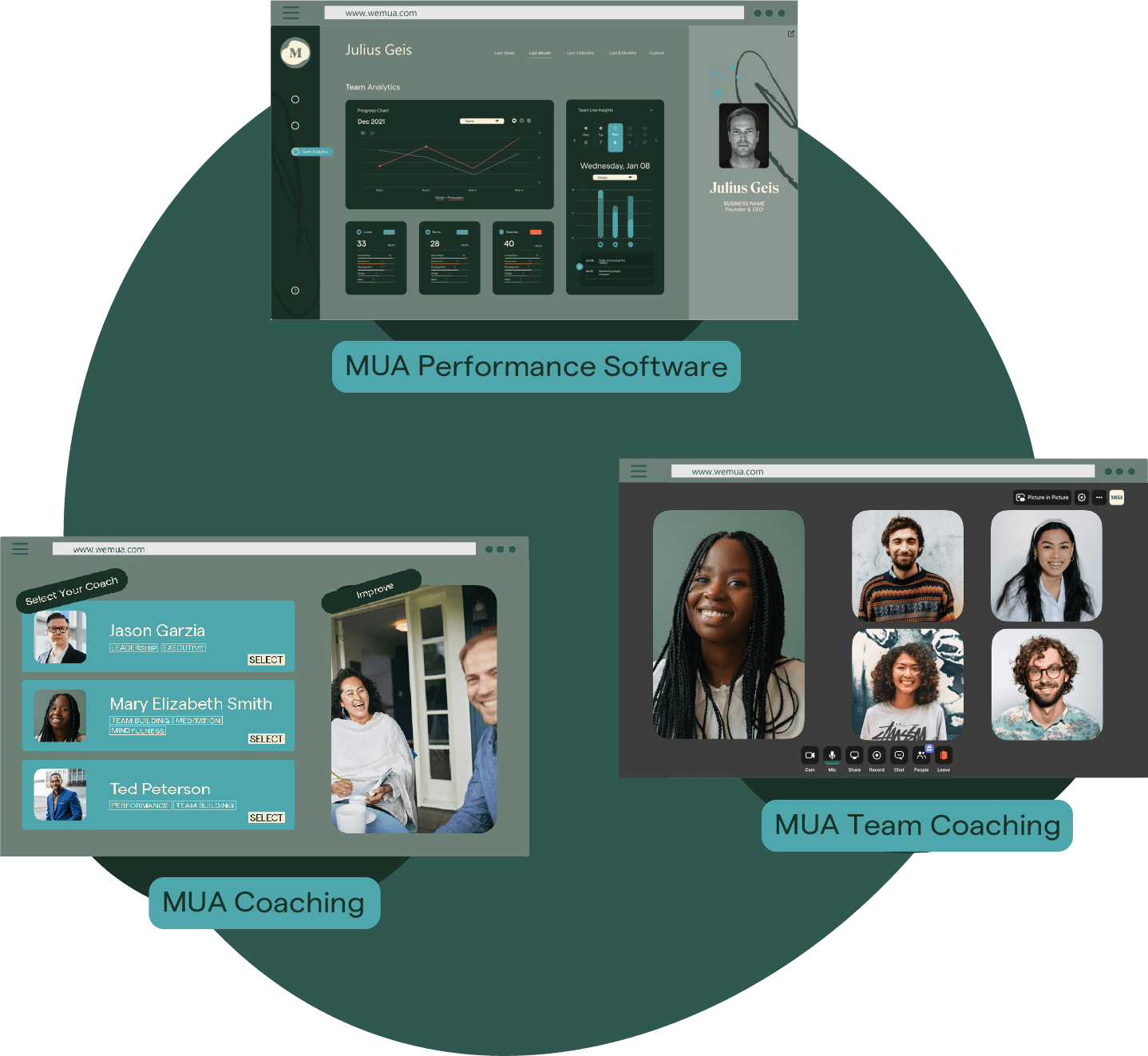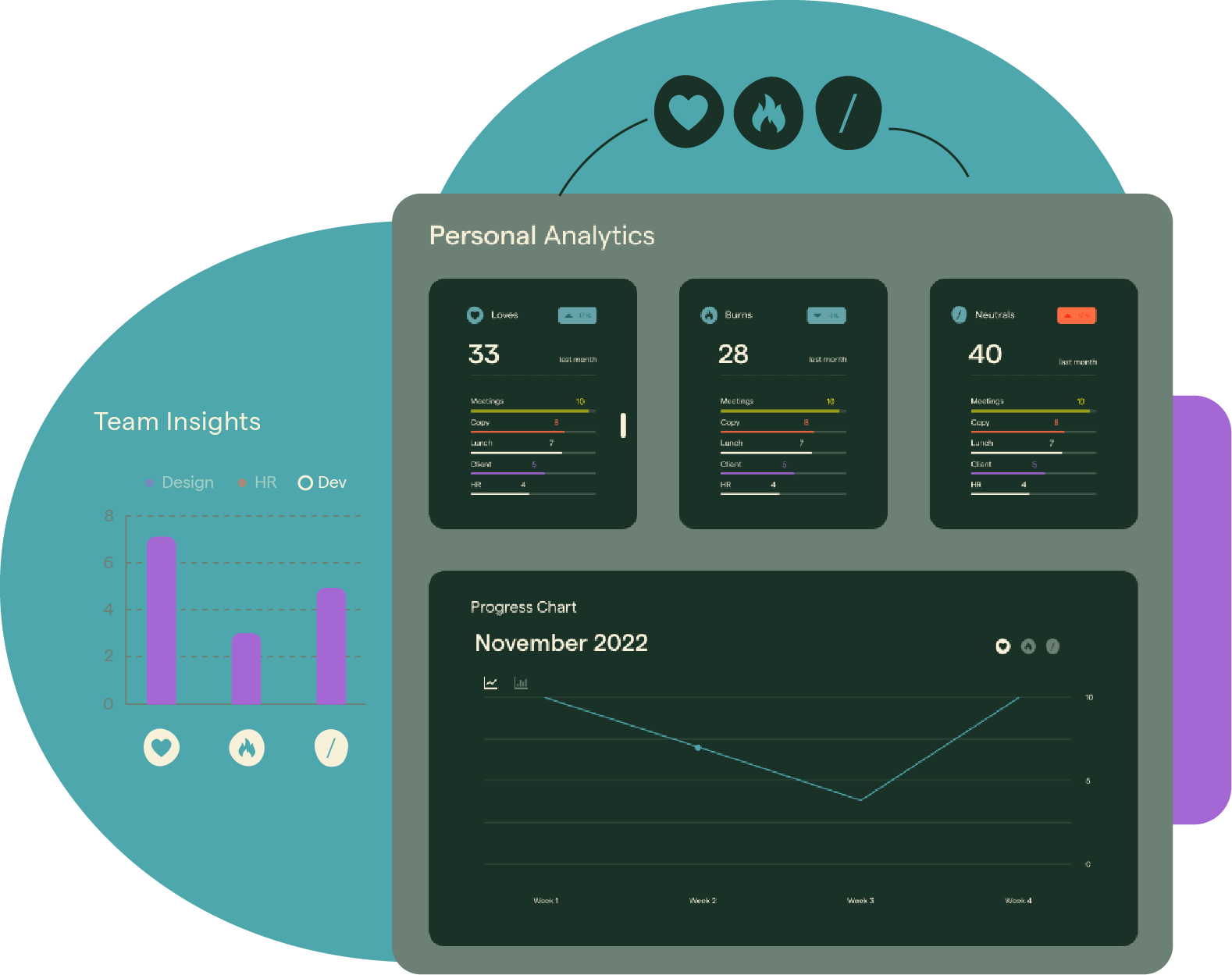 IMPROVE YOUR CHANCES
Deliver what you promised
Implementing MUA in your business or startup will do more than make you a better leader and help you connect more profoundly with your team. Eighty-seven percent of VCs look at a founder's EQ as part of their decision-making process. So MUA will also increase your chances of hitting your next funding goal. Just facts, my friend!

87%
VCs look at a founder's EQ as part of their decision-making process

12%
H
igher
cl
osing
r
ate
s
for sales teams

60%
Average
i
ncrease
in employee e
ngagement
Products, Service & Software
Thoughtfully designed products to improve team performance
We meticulously craft all of our products, services, and software to align with your organization's ambitions. Pick one or many of our out-of-the-box programs. Or, have us mix and match solutions specifically for your company. Whatever you choose, we'll make sure we give your team the support they need to reach their goals and thrive.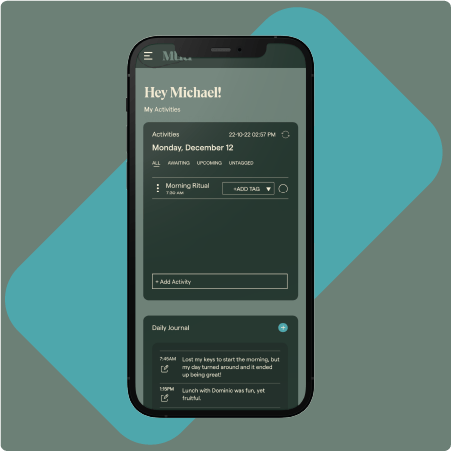 Empower people with easy-to-use software
MUA software is easy to roll out to employees and leadership teams. It'll help you pinpoint interferences, enhance performance, and develop skills—plus, our software comes with exceptional customer support.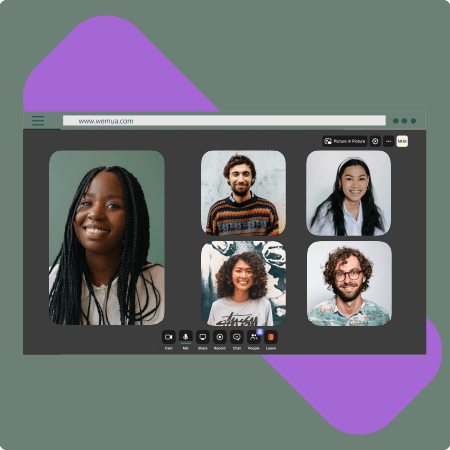 Boost team engagement with weekly
facilitation sessions
Join weekly virtual facilitation sessions hosted by a MUA coach. These sessions hold space for employees to collaboratively share insights and learnings, developing their communication and problem-solving skills.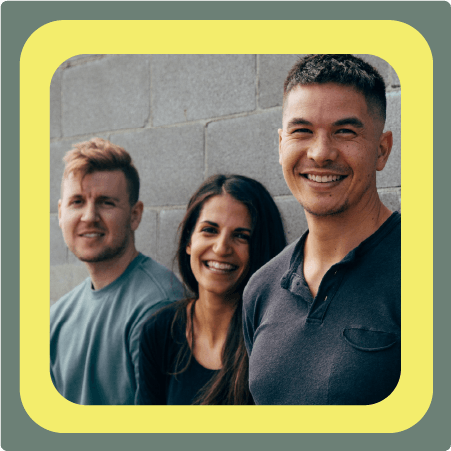 Reach your goals with bespoke coaching and consulting
Every MUA program comes with guidance from our vetted coaches and consultants. Whether you want to focus on mindfulness or team resilience, advanced data insights, or something else, our diligent coaches can tailor their guidance to meet your specific objectives.
Get Started WITH MUA
Get in touch
Say no to complex software and products your team can't stand. Your employees will love using MUA's accessible, easy-to-use platform.
Say no to freakishly long onboarding and costly training sessions. All MUA products and services come with white-glove service. That means we handle everything for you, from setup to reporting.
Say no to untransparent expenses and rising subscription costs. Our pricing is upfront. We even offer a program that's free, forever!
HIT FUNDING GOALS
Show your investors that you know your business inside and out—and address all the soft risks that cause businesses to fail. MUA has your funding goal covered.
GROW
PERFORMANCE
Our daily practices transform interferences that teams face into neutral settings, helping teams double down on work that promotes flow and growth.
COMMUNICATE WELL
Your team members, no matter how many you have, will learn to identify and communicate their needs clearly while tuning into others and improve as a team.